4109 Woodway Dr., Monroe, LA 71201
N
W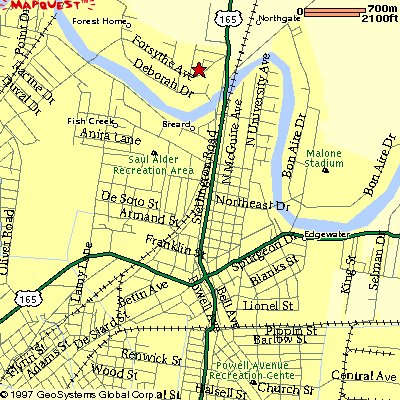 E
S

Woodway Dr. is the 2 road on Forsythe right off HWY 165.
Only house on the road with a palm tree in the front and a little fountain right were the road bends. small red car, blue-green van, green truck.